Porsche 917-01-021 Reconstruction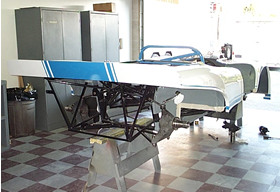 Update (10/18/00) - The right rear corner of the 917. The final fitting of the newly painted bodywork has taken place, including bonding the rest of the underside to the chassis. The suspension is now being fitted.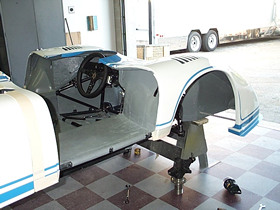 The steering rack has been installed, along with the steering wheel. The rest of the front suspension is currently being put into place. The doors will have the final fitting in the next day or so.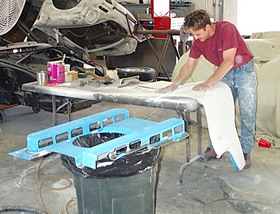 The doors and engine cover are prepared for final paint. The doors were lightened extensively; there was about an inch of bondo from the many repairs during the car's original racing days that has all been removed. A layer of new fiberglass was laid over all the thinned spots in repaired areas.