Porsche 917-01-021 Reconstruction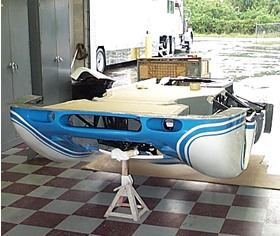 Update (10/08/00) - Here's the 917, upside down, so the final bodywork can be done to the underside. This includes painting the floor and attaching the rear under body panels.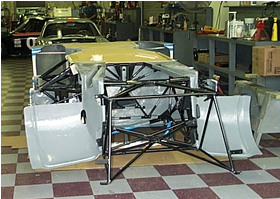 Another photo of the rear of the car. Not many people ever see this view of a 917. The next thing to do is hanging the suspension, then the electrical, and the engine.