Porsche 917-01-021 Reconstruction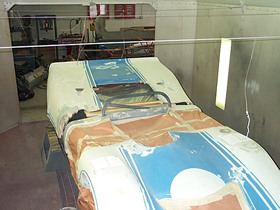 Update (10/02/00) - The 917 in the paint booth. All of the bodywork has been completed, taped up and is ready for primer.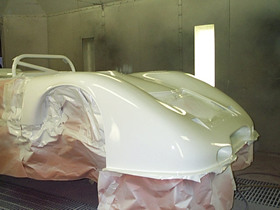 Here, the 917 has had the white paint applied. The next step is to mark off where the blue lines go, tape off the white, and apply the blue.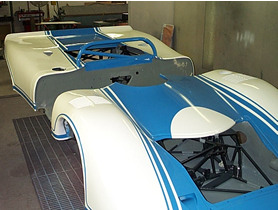 This is the finished product. If you didn't know it, you could say it looks the same as it did when we started
(that's the object).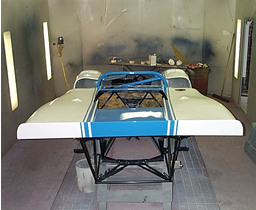 The doors and front deck lid have yet to be painted.