917-037
January 28, 2004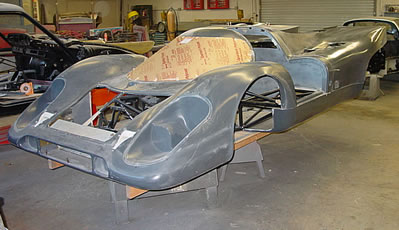 Updates will pick up next week after Daytona 24. Here is the plastic window in position for a fitting.
We use plastic because it is safer and 1/4 the weight of glass.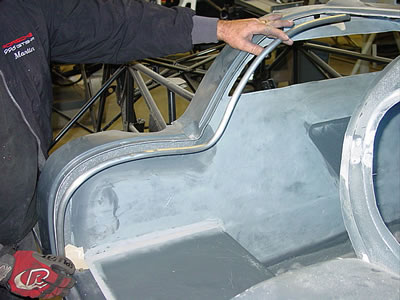 While I am finishing the interior details, Martin is bending the tubes for the door frames.
It is a tedious job. The back hoop is one piece and the front hoop is two pieces welded together.
By the end of next week, Martin should have the doors working.
Don't forget to keep checking Carl's website at www.pbase.com/917carl
<<< Previous Update | Next Update >>>