Diego Febles' Last RSR
September 07, 2012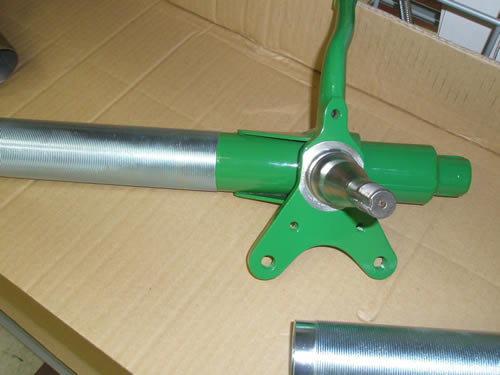 Bilstein Green, at least this shade of Bilstein Green, because there are many shades of green.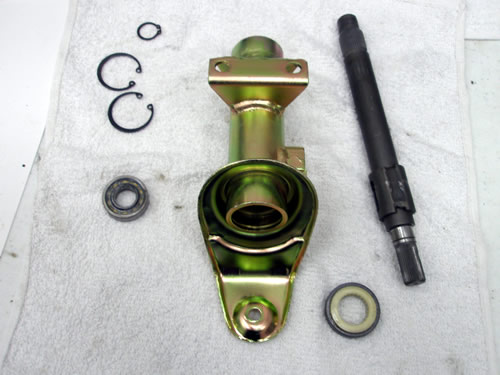 Sweetness from the plater. This is NOT called Gold CAD, it's called Yellow Zinc.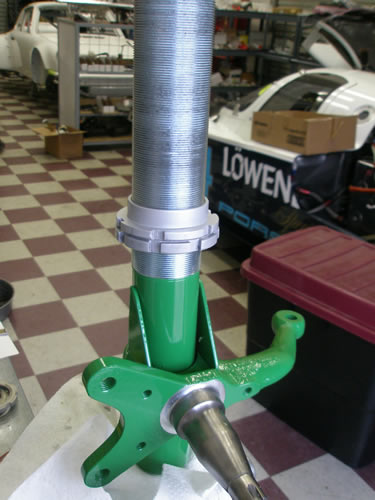 Getting ready for the springs and the struts.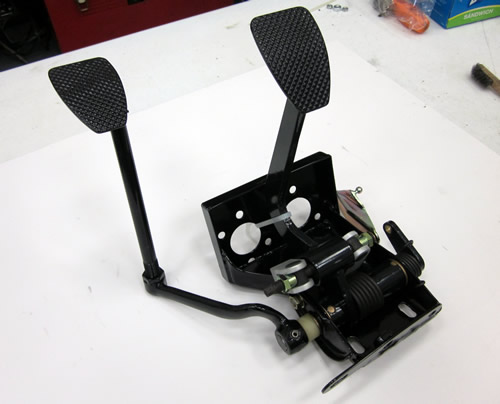 Tada!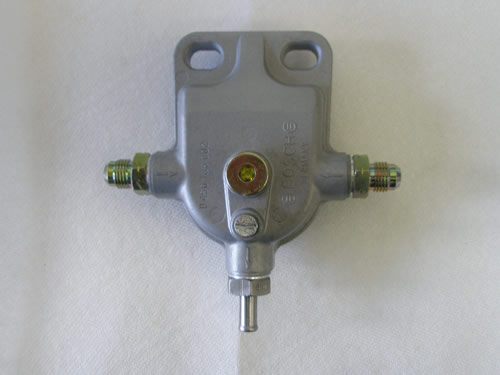 Andy had to restore this too. For those of you who don't know what it is, it's the fuel filter housing that receives AN lines not German. This is the way Diego did it.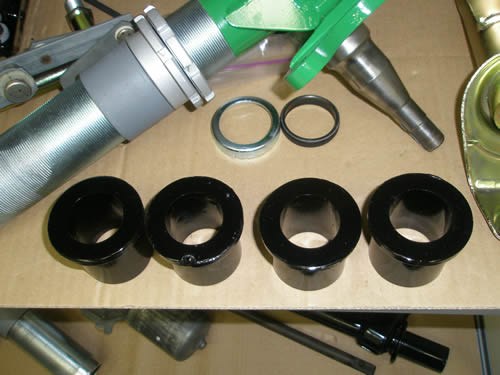 Suspension bushings ready for install.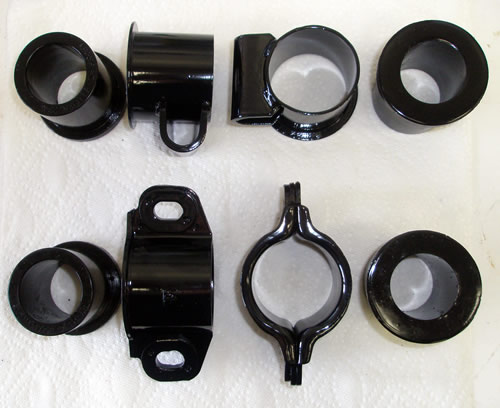 Old parts look great when they're painted!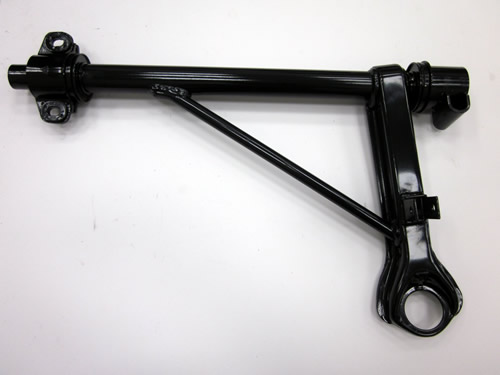 Voilà!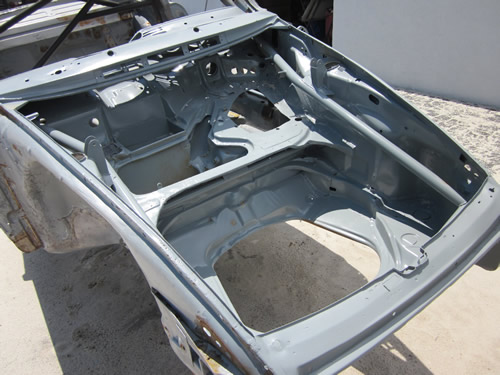 Blasting and then priming is my favorite past time.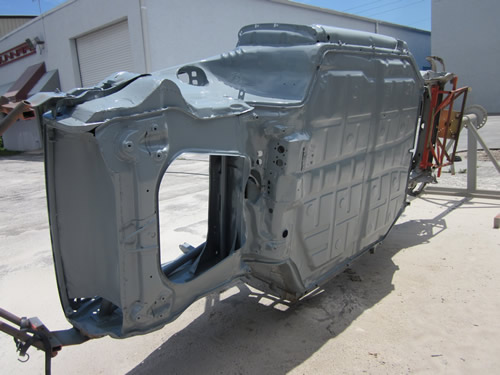 Did I tell ya that after I mow the lawns and clean the toilets, I also get to do the sandblasting?! As I always say, "No job too menial for me to do!".
Until next time!