Diego Febles' Last RSR
August 20, 2012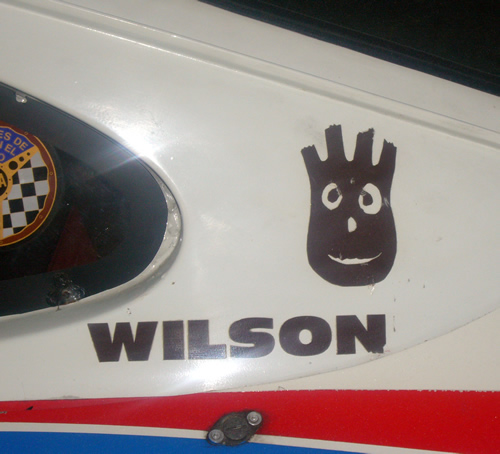 Years back, Diego Febles called me and asked if I wanted to buy his last "homemade" RSR. I knew that Diego had built the car himself with the help of his sons. I also knew that it would have some really cool parts on it. I made a deal with Diego to purchase the car after going to Miami to look at it.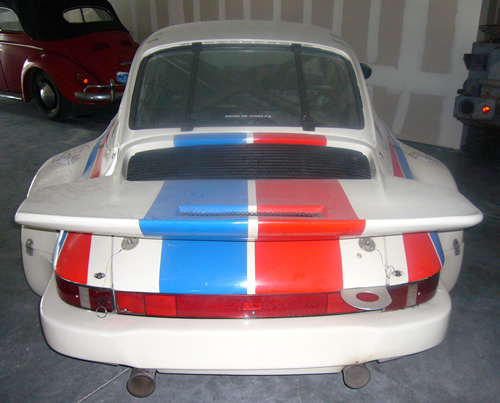 Wilson was born from the Cuba-Rican, handsome, debonair, smooth talking and all-around great guy, Diego. Diego put his heart and soul into building this car. The other Porsches that he had were Factory RSRs purchased from the late, great Peter Gregg. This car would carry the same paint scheme as Diego's other RSR. He adopted the paint scheme from Peter and Brumos Racing. In the old IMSA racing days, if Diego was racing against Peter, he would number is car 58. In the photo below, Diego honored Peter and the paint scheme and numbered his car 59. Peter would make deals with the buyers of his cars that if they kept the paint scheme and Brumos on the car he would give a cash bonus if the car won a race.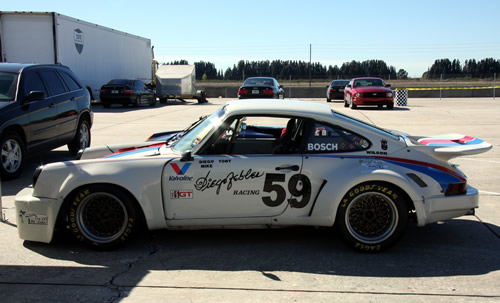 Here is a picture right after I purchased the car. The venue was a HSR race at Sebring.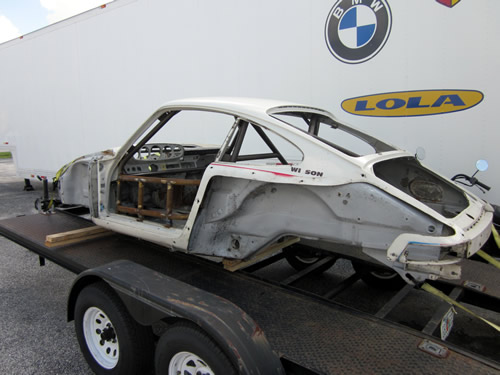 We recently decided to sell Wilson. In the sell I promised the new owner I'd give Wilson a few new safety updates and a fresh coat of paint.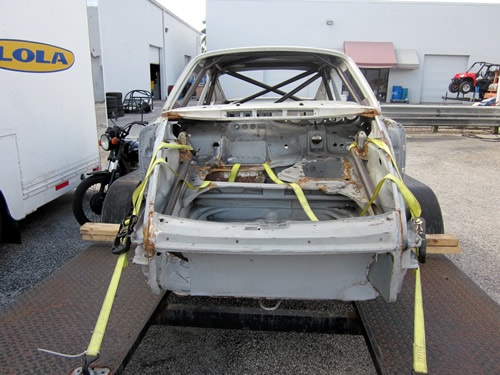 Wilson is ready for the media blaster.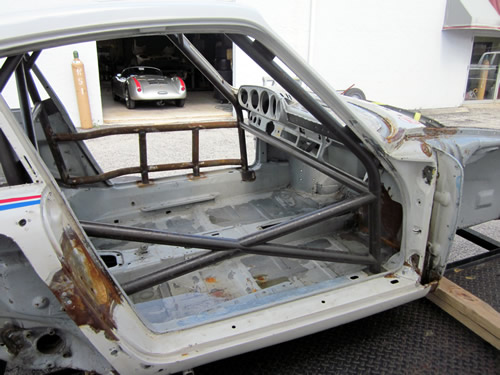 We've already welded up some of the holes and basically tidied up things in the tub department.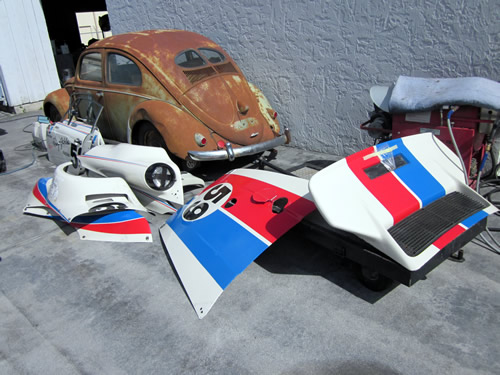 The bodywork is pretty good. We'll strip it and repaint it.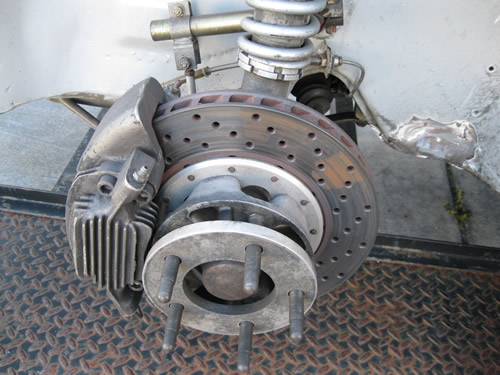 It had 934 brakes on it and we'll make the decision to keep them or install RSR brakes. When Diego built the car, the center-lock setup was destined for it, but he sold the 74-74 hub setup, so he installed the 5 lug hubs instead. I will reinstall the center-lock setup.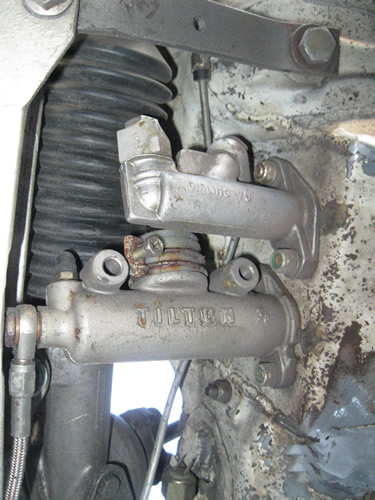 Note the Girling and Tilton master cylinders. I'm sure the Tilton is all Diego could find because it should be two Girlings. We will update the Porsche Factory RSR pedal assembly to receive both Girlings.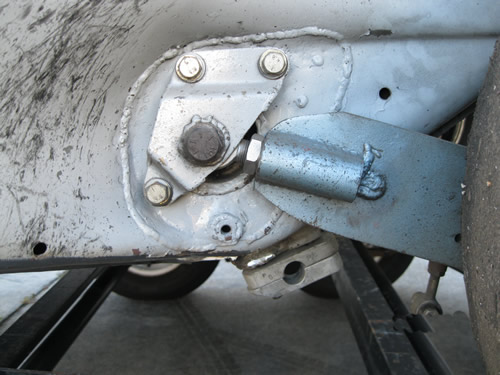 You can see that Diego used 935 spring plates and mounts. This is a great update and because Diego did it, we're leaving it.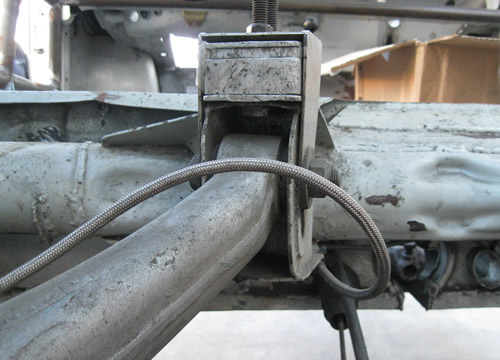 The car also had 930 short bananas with the adjustable pickups, which are the same as 935. We will keep this system too.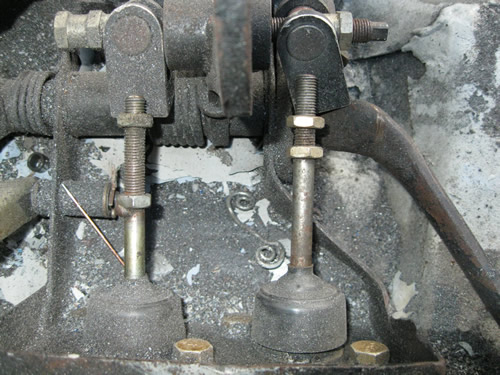 Factory pedal assembly needs a little lovin.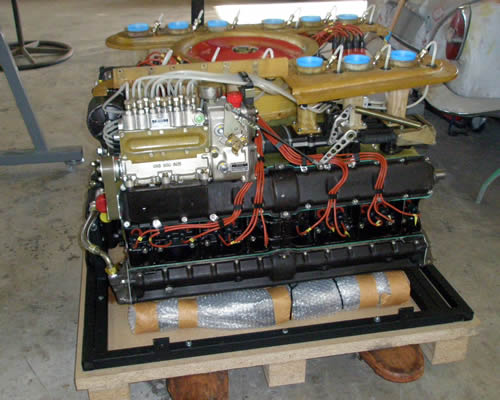 We figured we'd slip this baby in.... Err... Uhhh???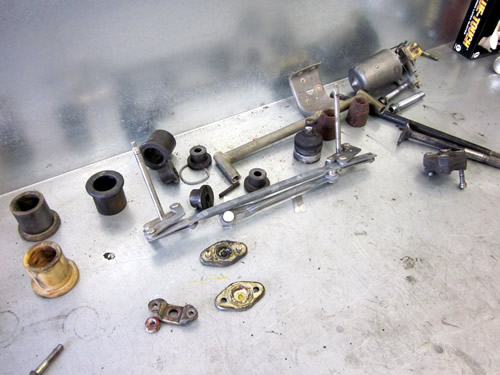 The windshield wiper assembly is being restored.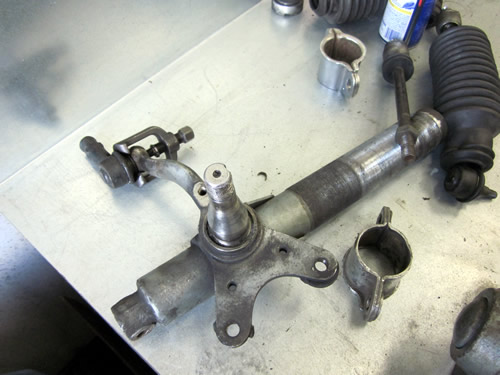 The suspension components are stripped. The struts will be sent back to Bilstein for rebuild. The strut housings will be replated and repainted Bilstein Green.