Gunnar Racing Tests Lola Porsche LMP-2
April 18, 2005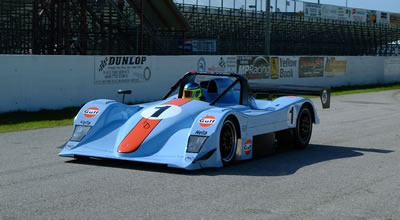 Wayne Jackson, on his first test lap at Moroso in his re-engined Porsche 4 cam, 4 valve water engine. The combination is really sweet. The car showed good signs of handling and dependability of all mechanical functions. The car responded real well to minor changes.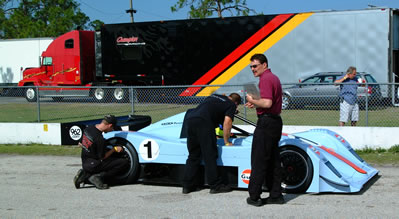 We are currently compiling information for Lola, Porsche, the ACO and the ALMS. After the ACO has approved the car, we will run it in a few races this season in the ALMS LMP-2 class.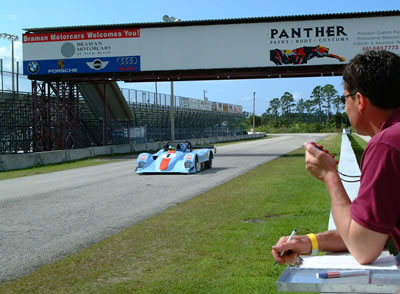 Mark Schomann, team engineer, times Wayne on his hot laps. We are very happy with the results of this new project.