1975 Jägermeister RSR
October 9, 2012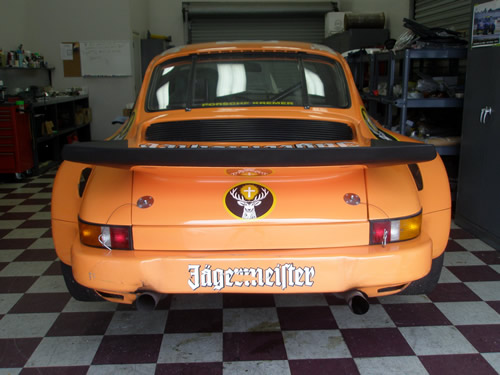 Because the car is already finished, we're starting the restoration from the back end. Get it?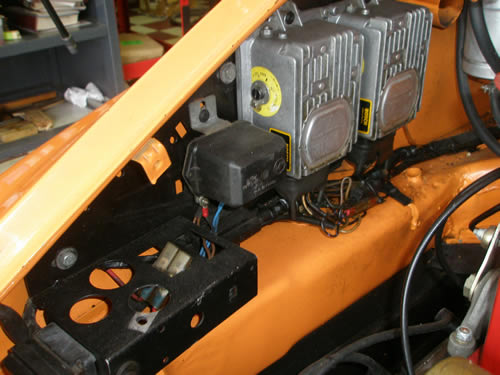 The electrical panels seems pretty "right", but we'll give it a once-over.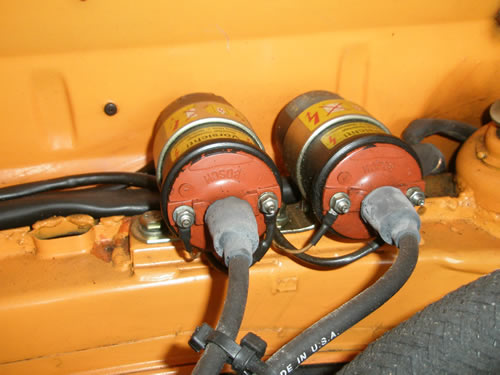 Note the original coil mounts.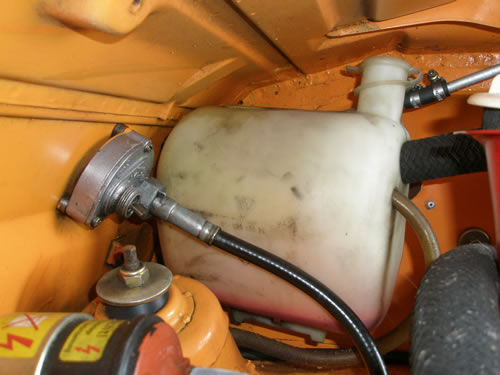 Here's the famous Kremer mechanical tach drive unit. You can even see the group-4 shock tower and you can't miss the breather bottle either (original to the RSR).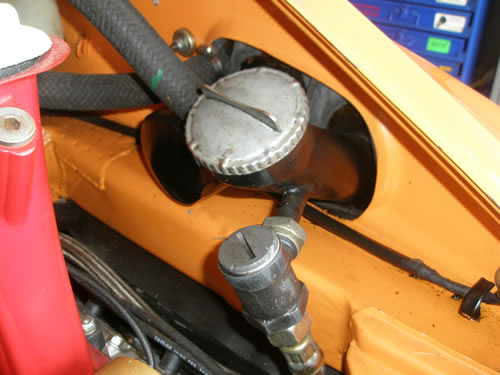 The RSR oil tank and pressure bypass valve.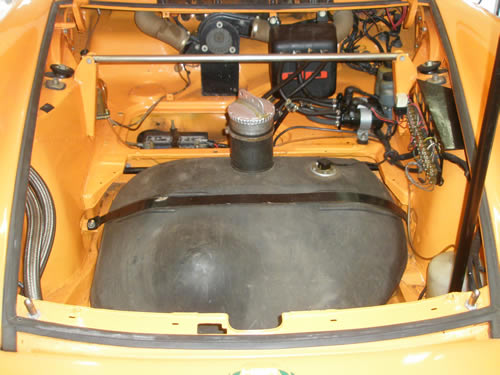 The car came with the plastic tank, but was also raced with a fuel cell in the day.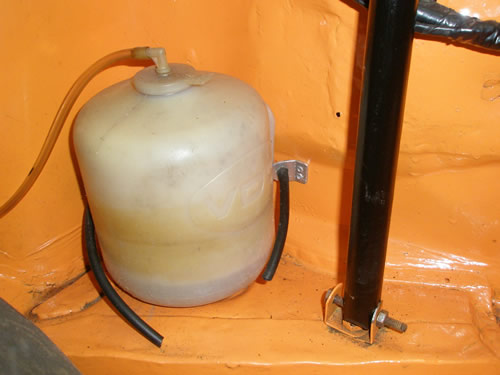 Special Kremer touch is the small washer bottle for the wipers.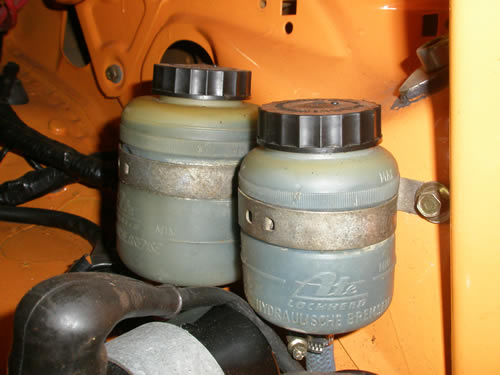 Original reservoirs for the brakes.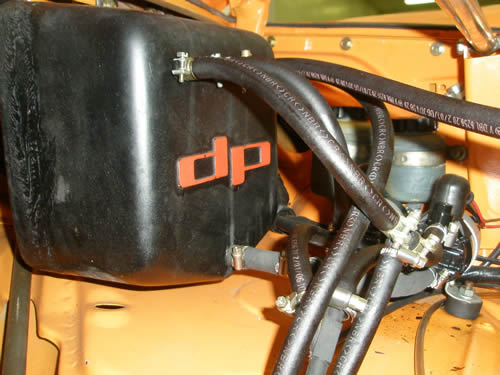 Only the Kremer cars had this "dp" make-up tank. Very cool to the originality of the car! We will clean it, but not restore it.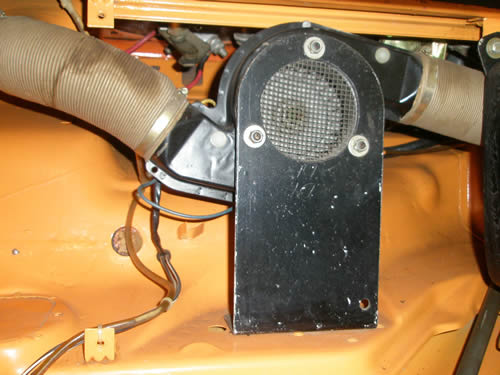 Another special Kremer addition is the defroster blower.
Here's the factory mount for the plastic tank.
Check back soon for more updates!