1970 Porsche 911 East African Safari
February 11, 2011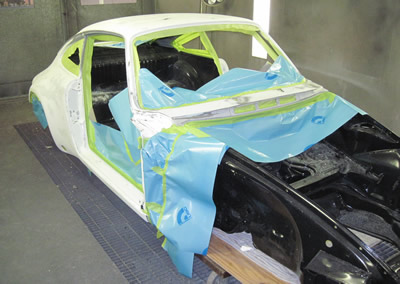 Guide coated, block sanded, and ready for 2nd primer.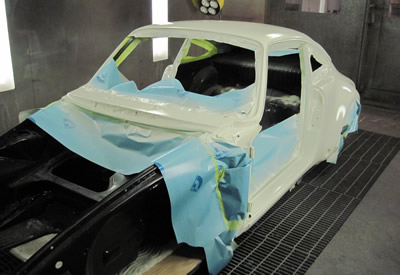 Cory was the one responsible for this coat of paint and did a fine job.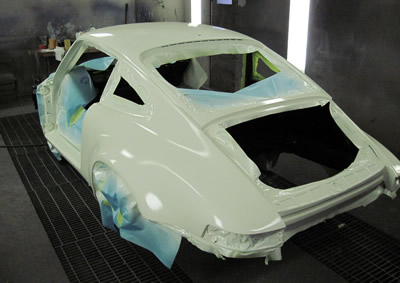 A shot of the rear.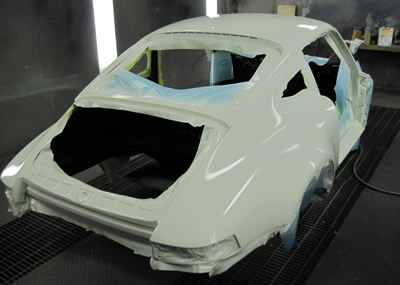 The car will go back on the rotisserie and final paint will be applied on the bottom. Then the car can have it's tote wheels installed which enables us to roll the car in and out of the spray booth for the final paint. Before the last primer we will refit the doors, hoods, and decklids.
Oh yeah, and the bumpers too.