Porsche 906-138
07/19/02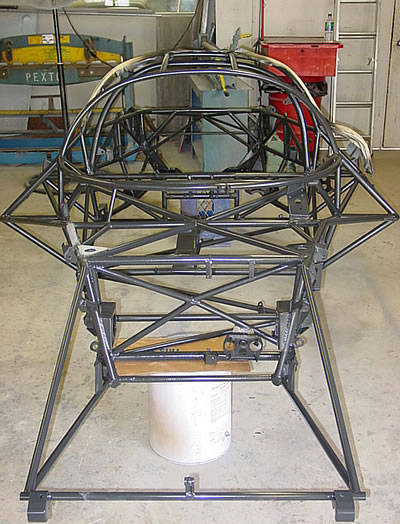 Chassis has been primered in black urethane and painted semi-black satin.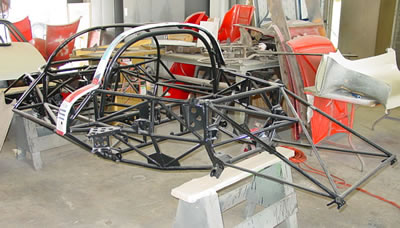 We left the rear roof apron glued to the chassis so that we can index the doors and the deck lid perfectly, upon reassembly.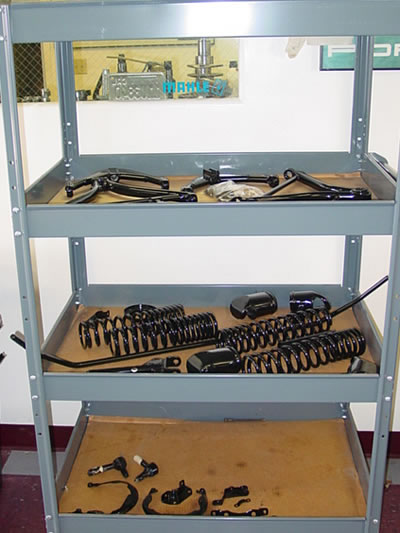 Most of the suspension pieces have been painted.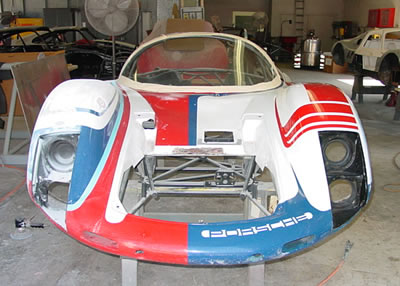 Here the body is placed on chassis 906-127, which is only in black primer, so we do not care if we scuff up the chassis while we are grinding the paint off of 138.
Eli is using 36 grit sand paper on the D.A. (dual action sander).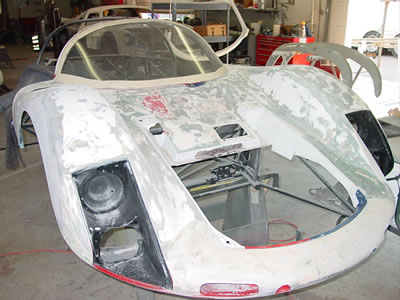 We take the paint off with loving care so that we can see the different layers of paint, which will identify the pure history of the car.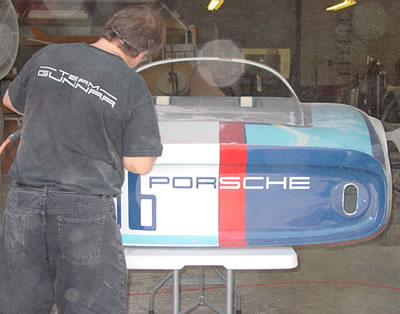 Jack is stripping the tail and will uncover the many colors of paint dating back to the middle 60's. One of the reasons we do this process is because the serial number on this 906 doesn't appear to be an original factory stamping. 906-138 was originally delivered to Mr. Bowman in West Palm Beach, Florida and after that it gets sketchy. The current owner, Tom Stegman, bought the car from Scott Flanders and Scott bought the car from some guy named Block. He was from somewhere in South America (maybe Venezuela). A Venezuelan photographer has pictures of the 906's that raced in South America. We are hoping to compare pictures with owners, therefore proving it is indeed 138 or some other chassis number. Pictures don't lie, but often chassis numbers do.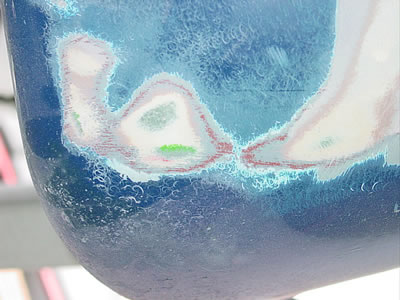 The colors start here.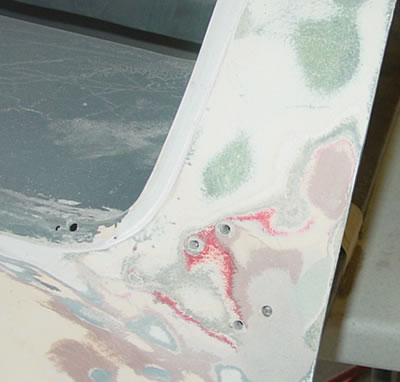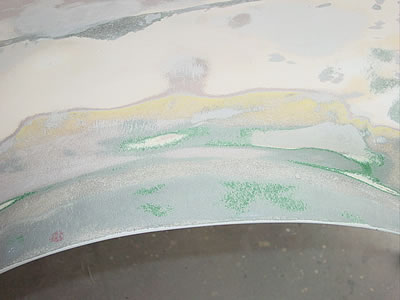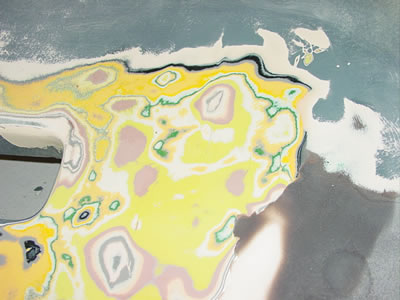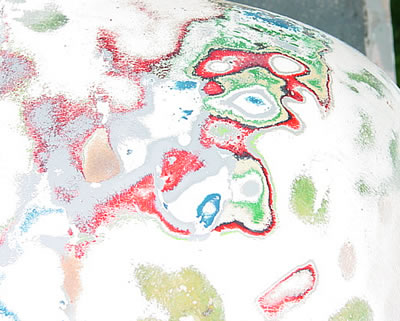 The way we see it the car starts gel coat white, then red with a 12in white competition stripe down the middle, then a few different whites, a few different yellows, a few different greens, and more whites, and then Scott's computer livery. Stay tuned.