"The Good Old Days"
Tribute to Milt Minter
Photograph 30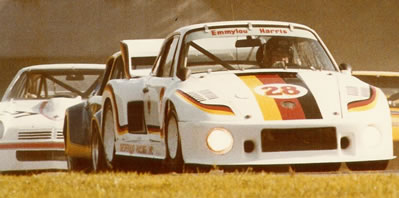 Excerpt from "Behind the Wall…with J.J. O'Malley"
10/31/2003 Daytona Beach, FL

One of the web forums asked, "Who is Milt Minter?" Glad you asked. "He is the first professional driver my dad ever worked with," said Gunnar Jeannette, who will co-drive the Gunnar Racing No. 5 Porsche GT1 with Minter and Chad McQueen. "That was back in 1977 at Road Atlanta, in a Porsche 934," added his father, Kevin Jeannette. "Milt is a blast from the past. Porsche awarded him the Pedro Rodriguez Award in 1973 as the most aggressive driver of the season. He was second to George Follmer in the 1973 Can-Am. Back in the '70s, he drove for Michael Keyser's Toad Hall team. He also drove a Porsche 917/10 for Vasek Polak. He drove for Al Holbert, Ted Field and a number of different teams. He's been racing since 1957. "Milt's health hasn't been good, so I wanted to give him one last fling." Minter also was the first independent to win a Trans-Am race, driving a Pontiac. He won an IMSA race at Laguna Seca in 1974, and finished second at Sebring in 1973. He also raced at Le Mans and the Baja 1000. Minter was an eight-time competitor in the Rolex 24 At Daytona. He finished second overall and won the GT class in his first start in the endurance classic in 1973, joining Francois Migault in a NART Ferrari 365GTB. Winning that year's event was Hurley Haywood and Peter Gregg in a Brumos Porsche. Minter finished sixth in the 1976 Daytona classic, joining Chris Cord and Jim Adams in a Ferrari, and teamed with Elliott Forbes-Robinson and Paul Newman to place finish overall in 1977, driving for Ramsey Ferrari. In 1980, he placed third overall with Ted Field and Danny Ongais in an Interscope Porsche 935. In recent years, Minter has kept active in the sport through coaching, driving schools and occasional vintage competition. "I like helping other people," he said.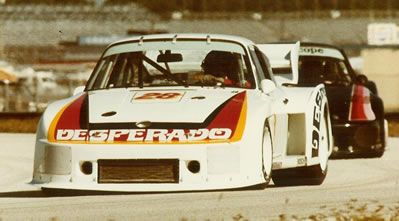 A few of the old photos of the good old days of racing.
Milt driving for Desperado Racing back in the 70's.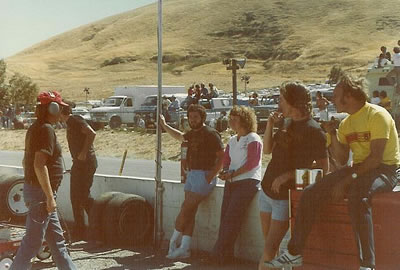 Sear Point, July 1978. Milt with red hat, Kevin with beard, Melissa (Milt's wife) with white t-shirt.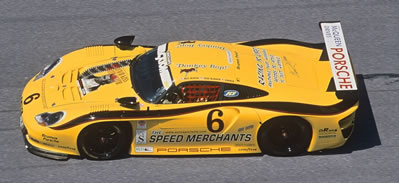 Daytona Finale 2003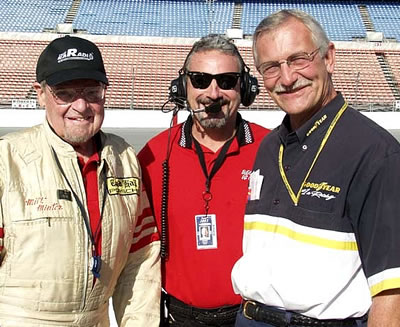 Milt, Kevin & Bob Shafer
Homestead 2004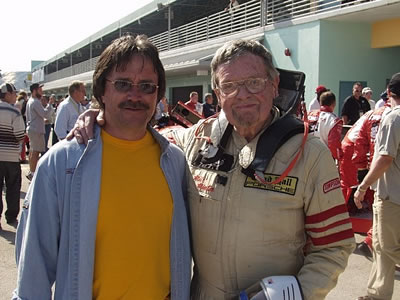 Milt with his good buddy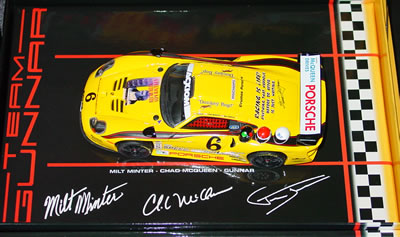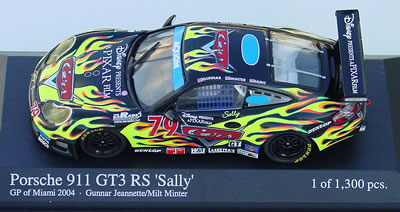 We are so proud to have had the opportunity to have Milt in a couple of our cars recently. We are thinking about him during his difficult struggle with cancer and send him our sincere wishes to find peace.
"Donkey Bop"
Sadly, Milt passed away on December 23rd. We'll never forget ya Milty!
Here is a copy of his obituary:
Milt "Donkey Bop!" Minter



MILT MINTER "Donkey Bop!" Milt, a professional race car driver for 50 years, passed away peacefully at his home surrounded by his family on Thursday, December 23, 2004. One of the highlights of his career was receiving the Pedro Rodriguez Trophy from the niece of Dr. Ferdinand Porsche at the Porsche Factory in Stuttgart, Germany, for being the most aggressive Porsche driver. He was born and raised in Sanger and he served in the US Navy as a radioman for four years. He is survived by Melissa his wife of 32 years; his son Miltie; his daughter Kelsie; granddaughter Jessica; and sister Dorothy Starr. A Memorial Service for Milt commemorating his full and happy life will be held on Saturday, January 8, 2005, at 2:00 p.m. The location is 14835 E. Olive Avenue, Sanger, CA. In lieu of flowers, remembrances may be made to Milt Minter Family Fund, c/o Roger T. Nuttall, Attorney, 2333 Merced Street, Fresno, CA 93721. Published in the Fresno Bee on 1/2/2005.

<< Previous Good Old Days | More Good Old Days >>