Fan Photos
April 6, 2005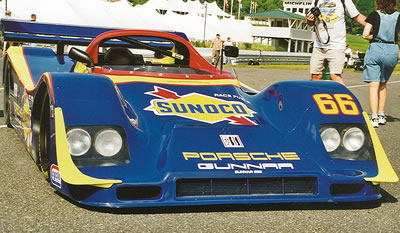 One of our fans, Norbert Vogel of Belgium, emailed us these photos of the Gunnar 966 and a few of our other Gunnar Restorations. The first four photos were taken at the 2001 Rennsport reunion at Lime Rock.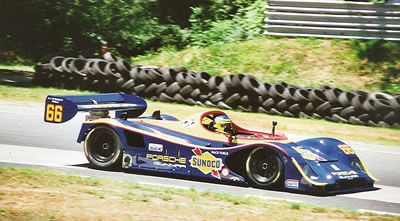 Current owner at the time, Wayne Jackson, takes the 966 out for a spin.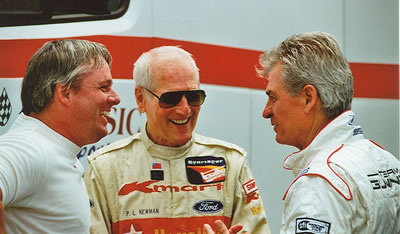 Wayne Jackson, Paul Newman and Michael Brockman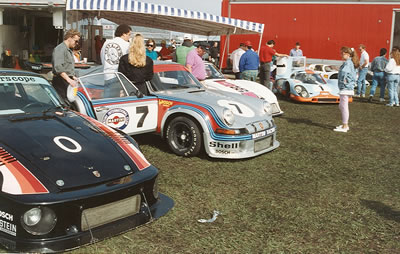 The Martini RSR Turbo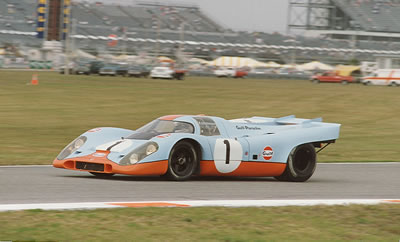 917-026 at Daytona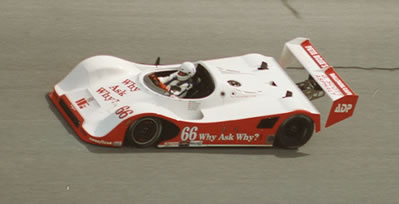 Here is the 966 at the 1993 24 Hours of Daytona. Our drivers were Dennis Aase, Bobby Carradine, Jay Cochran, Chip Hanauer, and Carlos Moran. Hanauer is at speed on the bank.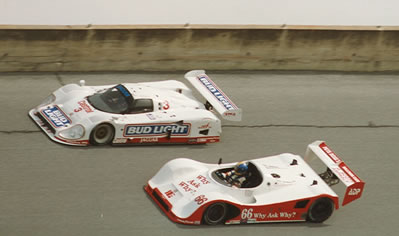 Our good friend, Bobby Carradine, is passing the Jaguar on the high banks of Daytona...Not!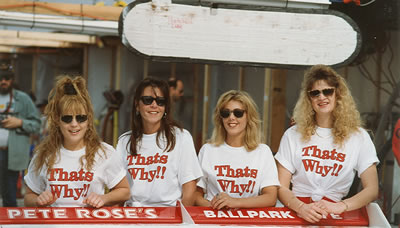 Why ask why?...That's Why!!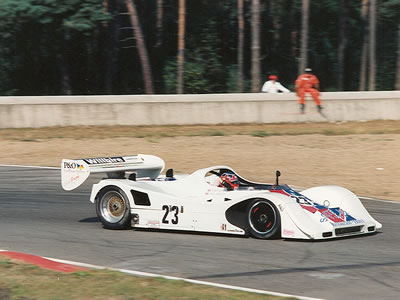 1992 Zolder
Here is a shot of John Bartlett driving the 966 at this Interserie event in Belgium.
This is the sportscar prototype that won more money in a single event than any other in sportscar racing history. The car won a price indemnity (Lloyds of London) for $250,000. for a podium position. Basically, it was a bet with an insurance company. Needless to say, Gunnar Racing didn't see any of the money.
Here is a quote from Norbert Vogel: "As I was born only a few miles from the Spa-Francorchamps circuit, I was able to attend many races there. I have particularly fond memories of the first Cobra Daytona to race in Europe (driven by Phil Hill at Spa in 1964) and of the high-winged Chaparral (also with Phil Hill) a few years later. In the early 70s I watched Jo Siffert and Ricardo Rodriguez battle it out in their Porsche 917s. As soon as I could afford it, I started coming to America at least once a year, my first visit being to the 1982 Daytona 24 Hours. Since then, I have been to all the major road racing tracks in the US, and to a few ovals as well. My favorite is Laguna Seca, but I also have a soft spot for Lime Rock and Mid-Ohio."
Thanks for sharing your story and photos with us Norbert!