A Blast From the Past: Restoring Michael Keyser's '74 RSR
July 2, 2014
But first...
These are pictures from Michael's scrapbook when he raced his Factory RSR 911 460 9049.
Kinda cool that Michael would loan me his personal scrapbook on the car. Michael had more than one RSR and he had a ST also.
He is the writer and producer of "The Speed Merchants" movie and a bunch of really great racing books, including "A French Kiss with Death",
which is the bible to the making of the movie "Le Mans".
I normally do the step by step in the restoration, but we haven't had much time lately so this is kinda a teaser to the finished product on one very cool Porsche RSR.
Be sure to check out the last picture!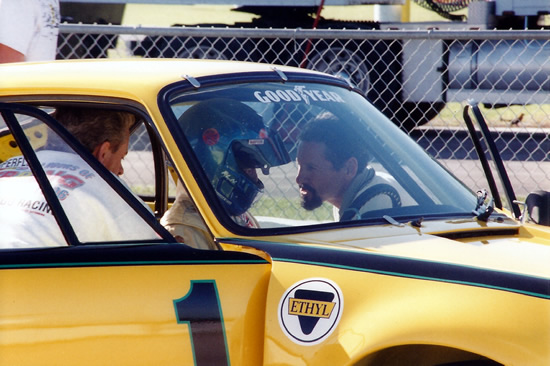 I was giving Paul Newman (PL) tips on how to drive an RSR because he did laps right after this photo was taken. Paul drove most our cars on "Fun Days" and he definitely had fun in this one too!