Westroads Grand-Prix: 917
(5/15/01)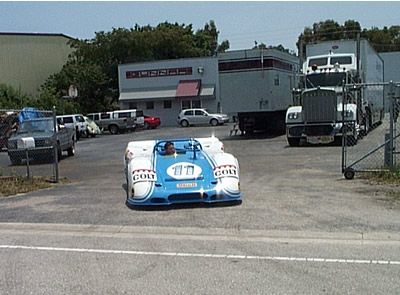 The 1971 Interserie Championship winning 917 has been mostly ready for quite some time now, just with some minor things needed to be added before running. Well all of that has been completed now and its GO TIME!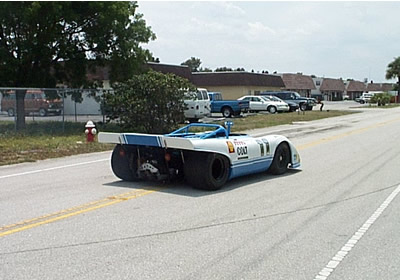 The car is leaving for Brian Redman's Jefferson 500 in West Virginia today, where Wayne Jackson will put the first track laps on the car since its restoration.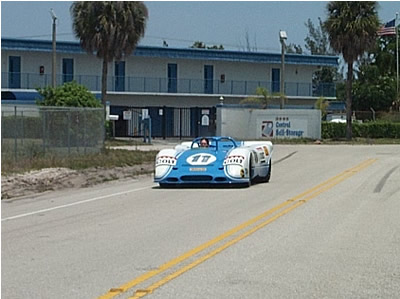 However, today I got a chance to take the car up and down the "Westroads Grand-Prix" for a systems check.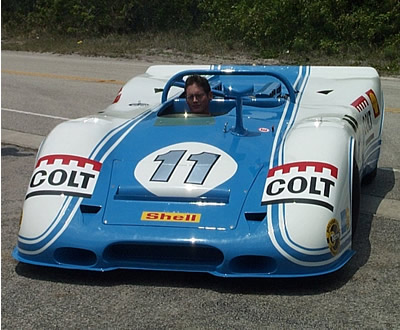 Everything was fine, just have to adjust some things on the brakes, and fix a minor fuel leak in one of the fuel lines.
Now its off to Summit Point!