April 20, 2011
Article as provided by americanlemans.com

CORE AUTOSPORT WINS LMPC CLASS AT LONG BEACH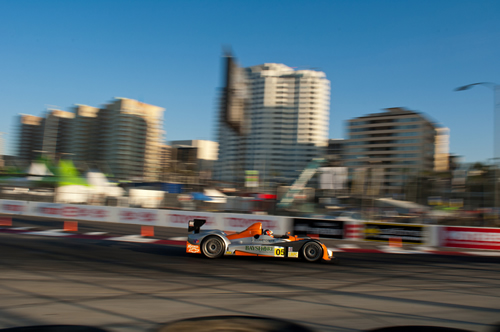 Photo by: Darren Pierson
Coming off of a strong finish in their first race at the 12 hours of Sebring last month, CORE autosport scored their first victory in LMPC class at the Tequila Patron American Le Mans Series at Long Beach, CA. Gunnar Jeannette and Ricardo Gonzalez drove the Excel Consultants/Composite Resources #06 car to victory in the LMPC class and third place overall.

The win gives CORE autosport 3 podium finishes in their first two races in the ALMS and leadership in the LMPC team championship.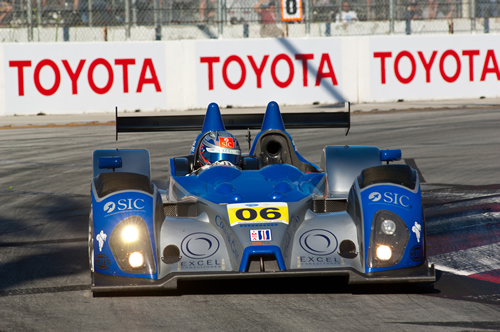 Photo by: Darren Pierson

Jeannette qualified the #06 car on Pole for the LMPC class and 3rd overall to start from the second row. Ricardo Gonzalez took the start in car #06 pulling out a strong lead before handing over to Jeannette to finish the race. This was Gunnar's second consecutive win in the LMPC class at Long Beach having won the 2010 race as well.

"It is a great feeling to get back-to-back wins here", said Gunnar Jeannette. "Ricardo drove a great stint from the start to give us a lead". "Kyle Marcelli got past me but I caught him pretty quickly and passed him for the lead".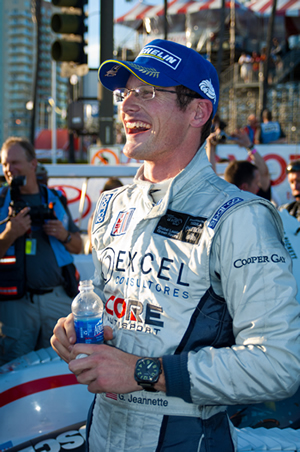 Photo by: Darren Pierson

"We had some challenges getting up to speed in practice and qualifying", said Jon Bennett, founder of CORE autosport and driver of the Bayshore Recycling/Composite Resources car #05. "Frankie was turning some fast lap times, but there wasn't enough
time to catch Alex Figge when the final yellow flag came out".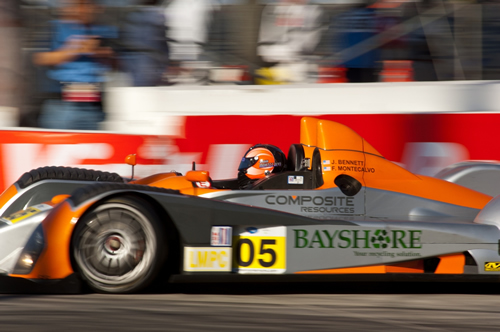 Photo by: Darren Pierson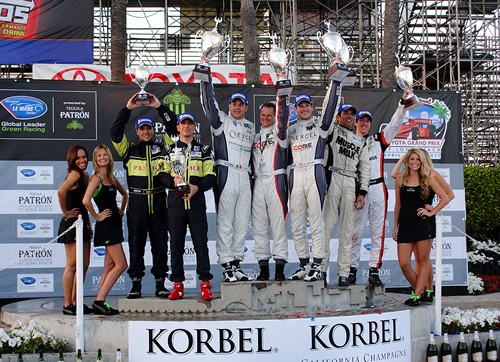 Photo by: Sharon Jeannette